May 2019 Newsletter including action for Nazanin Zagari Radcliffe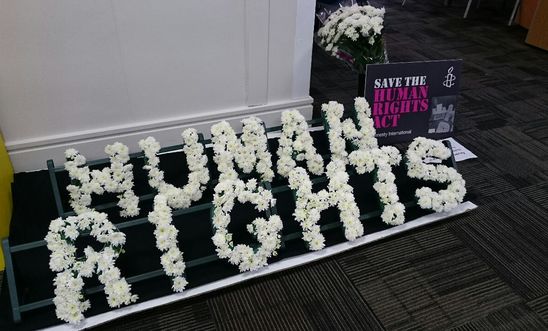 As usual our newsletter has information on our current activities and campaigns including dates for your diary if you want to support one or more of our events.
This month there are instructions on how you can support a very popular campaign - 'Knit for Naz'.  Nazarin Zagari Radcliffe has been in prison in Iran for 3 years, and her mental and physical health is understandable fragile.  To keep hope alive, Nazanin and fellow political prisoners have been knitting for her 5 year old daughter, Gabrielle, and this has inspired the Cardiff Amnesty Group to knot a chain of oppression, each link having 1,190 stitches.  This is one for each day Nazanin will have been in prison once it is completed.  The chain will be used in raising more awareness and highlighting the enormous support for her - perhaps by wrapping it around the Iranian embassy in London.  
If you are a knitter there are instructions in the newsletter about how to knit chains and where to send them. If you don't want to post them please bring them along to our street stall in Market Gate on Saturday 18 May and we will do that for you.
If you enjoy our newsletter please pass it on to friends and family who are also interested in Human Rights.
Downloads
View latest posts