International Women's Day 8 March 2018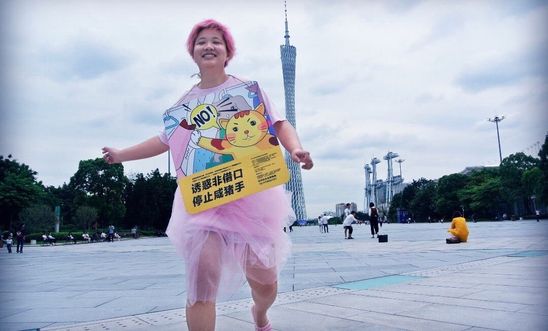 Zhang Leilei, China
Activist Zhang Leilei is a woman on a mission to end sexual harassment in China. In 2017, she designed subway ads to raise awareness of the issue, but they were rejected by the subway authorities. So Zhang Leilei turned herself into a human billboard, and women around the country followed suit!
Now Zhang Leilei is taking her activism to universities. Earlier this year a professor was sacked after being accused of harassment by a former student. This sparked a widespread public discussion and Zhang Leilei saw an opportunity to push for change. Along with others, she called for students and alumni to write open letters to their universities demanding proper mechanisms for reporting sexual harassment. People didn't need much convincing.
Less than two weeks after Zhang Leilei put out her call, students and alumni from up to 70 universities published their own open letters. They've already had a real impact – national reports say that the Ministry of Education in China is looking into setting up new systems to prevent sexual harassment.
This is taken from the AIUK website which has more inspiring histories of amazing women.
Also, please open our March newsletter which has a whole page devoted to inspiring women to celebrate International Women's Day.
View latest posts