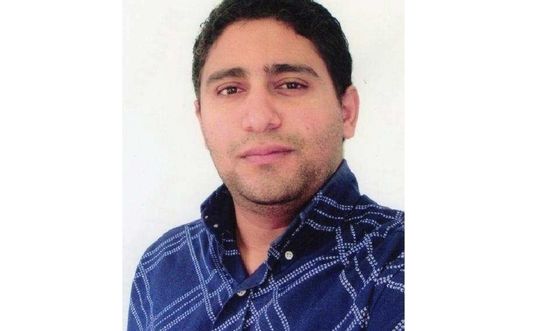 The Telford group case has following new case to work on:
Name: Jabeur Mejri
Counrty: Tunisia
DOB: 23/08/1984
Case Summary
Jabeur Mejri and his friend Ghazi Beji were sentenced on 28 March 2012 to seven and a half years in prison and a fine of 1200 Tunisian Dinars (757 US dollars) after a court in Mahdia, in eastern Tunisia, deemed posts they had made online to be insulting to Islam and Muslims under the Tunisian Penal and Telecommunications Code. Jabeur Mejri is currently in Mahdia prison while Ghazi Beji fled the country for his safety before being arrested and was tried in absentia.
Background information
The Tunisian authorities have repeatedly resorted to using certain articles of the Penal Code and of the Telecommunications Code in the past two years to restrict freedom of expression. Among those who have been targeted are journalists, artists and bloggers. 
What the group will be working to achieve
Persuading the Tunisian authorities to immediately and unconditionally release Jabeur Mejri
We also hope that
The Tunisian authorities will respect and protect freedom of expression and religion, and change their laws accordingly. 
You can help by writing letter to the following authorities (Click here for sample letter):
1) Samir Dilou Minister of Human Rights and Transitional Justice
Ministry of Human Rights and Transitional Justice
Rue du 2 Mars 1934 Le Bardo 2000
Tunis
Tunisie
Fax No: (00216) 71 662 255
Salutation: Your Excellency
2) Prime Minister Ali Laarayedh
Cabinet du Premier Ministre
1008 Tunis, La Kasbah
Tunisie
Fax No: 00 216 71 572 707
Email: prm@ministeres.tn
Salutation: Your Excellency
3. President Moncef Marzouki
Palais Présidentiel
Tunis
Tunisie
Fax No: + 216 71 744 721
Email: boc@pm.gov.tn
Salutation: Your Excellency
4. Ambassador: His Excellency Mr Nabil Ammar
Embassy of Tunisia
29 Prince's Gate
London SW7 1QG
Downloads
View latest posts