Leila de Lima: Six Years On, Arbitrary Detention Continues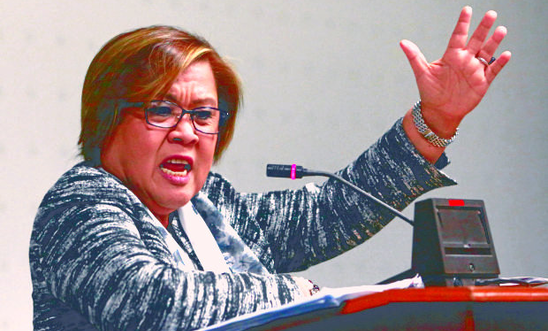 Our adopted Philippine Prisoner of Conscience, former Senator Leila de Lima, has now been in arbitrary detention for six years and Amnesty has reiterated its urgent call for the Philippine authorities to immediately drop the fabricated charges against her and ensure her immediate and unconditional release.
Rachel Chhoa-Howard, Southeast Asia researcher for Amnesty International, said: "It is a travesty that Leila de Lima has endured six years in detention after bogus charges were brought against her in cases that have utterly collapsed. As witness after witness withdraws their testimony, the Marcos administration must put an end to her ongoing persecution." She added: "De Lima should never have spent a day in prison, but instead she's languished there for six years. The government must urgently give her the freedom and justice she deserves after such an appalling ordeal."
Human rights activist and former Senator Leila de Lima has been one of the staunchest critics of the human rights violations under the administration of former President Rodrigo Duterte. She has been detained at the headquarters of the Philippine National Police since her arrest on 24 February 2017 on drug-related charges. Since her arrest, Amnesty International, alongside many other domestic and international organizations, has repeatedly said that the charges against her were fabricated, and that the testimonies by witnesses against her were manufactured.
Sutton Coldfield Amnesty Group has been campaigning on behalf of Leila de Lima since January 2019.
Read the full press release here: https://www.amnesty.org/en/latest/news/2023/02/philippines-leila-de-lima-detention/
View latest posts