Amnesty Calls on Philippine Presidential Candidates to Commit to Freeing Leila de Lima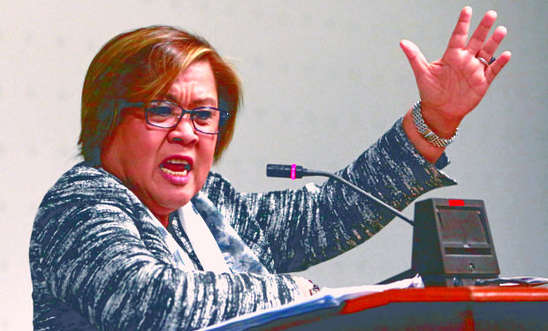 Amnesty is calling on candidates in the May 2022 Philippine national elections to commit to the immediate release of the Sutton Coldfield Group's adopted prisoner of conscience Senator Leila de Lima.
Senator de Lima marked her fifth year in arbitrary detention on politically motivated charges on 24 February. Amnesty International believes she is a victim of political persecution, and that the charges against her clearly stem from her criticism of President Duterte's 'war on drugs', which has resulted in the extrajudicial execution of thousands of suspected drug offenders and other human rights violations.
Rachel Chhoa-Howard, Amnesty International's Philippines researcher, said: "After the killings and impunity that were a hallmark of the Duterte administration's so called 'war on drugs', human rights must feature front and centre in the election campaign agendas of all candidates. This includes the immediate and unconditional release of Senator de Lima, who continues to speak out against grave violations despite five years of unjust detention."
"Senator de Lima has spent the last five years in arbitrary detention. Her continued detention shows the awful lengths the Philippine government will go to silence its critics. Senator de Lima's persecution – alongside the killings and other human rights violations under the 'war on drugs' and against human rights defenders – will forever be a stain on the government's record. This situation must not be allowed to continue under the next government."
Sutton Coldfield Amnesty Group has been campaigning on behalf of Leila de Lima since January 2019.
Read the full press release here: https://www.amnesty.org/en/latest/news/2022/02/philippines-detained-sen…
View latest posts