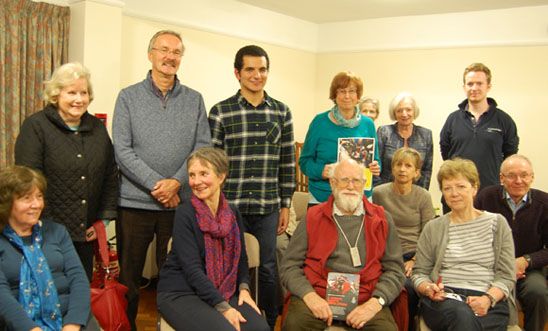 We were privileged to welcome guest speakers, Ann Marcus (Amnesty Country Coordinator for Egypt) and Salah Seoudy (President of the University of Sussex Amnesty Society, and a member of our Group in 2011/12). To a special presentation on "Egypt – an ongoing revolution – do human rights have a chance?" at our November meeting. Ann outlined the changes in the political leadership of Egypt over the last 18 months, highlighting the human rights abuses that have taken place.  Salah gave examples of the attitudes of the Egyptian people towards issues of democracy and human rights based on his experience of being involved in the August 2013 protests. 
 
The talk revealed the plight of women in the new Egypt.  For example there are fewer women politicians now than there were during the Mubarak reign.  Also of concern is the fact that the campaign to end Female Genital Mutilation (FGM) is no longer a priority.  The discussion which followed the talk reinforced the view that people of goodwill in Egypt have little choice but to move slowly to what must be a very long term objective of stability and human rights for all.
Salah and Ann (centre second row) are seen with some of our members after the meeting. Thanks to Marijke De Wilde for the photo.
View latest posts