Isla's letter for Geraldine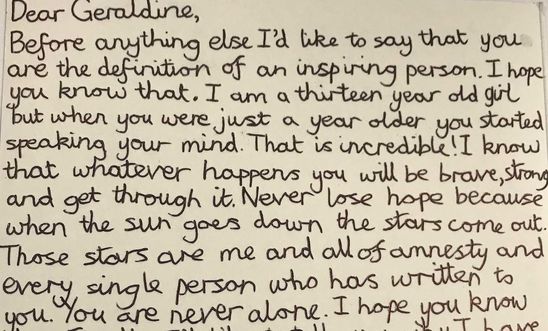 We have launched our Write for Rights campaign and we already have an impressive pile of cards which show our support to women who are supporting humanity who but have been unjustly punished for their efforts. Among them is this card from a young supporter who has written to encourage Geraldine Chacon to stay strong! We think this card will definitely make her smile! Thank you Isla.
You can support Geraldine too by following this link. Find out more about Write for Rights 2018.
View latest posts