A visit to St Mary's in the Marketplace, Stockport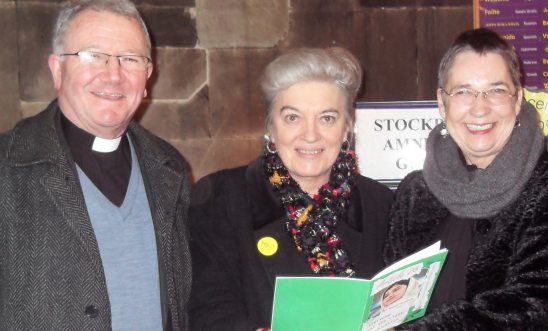 Hello to everyone we met at St. Mary's in Stockport on Friday.  It may have been a bit quiet - well, it was a Friday - but it made a good base to wander into the Market Hall and the Cafe to get signatures for the card to Malala Yousafzai, so thanks to you if you did sign for us.  Thanks as well to our host, the Reverend Roger Scoones, and to local MP Ann Coffey who popped popped in as well.
The event was part of our marking of Human Rights Day, commemorating the anniversary of the Universal Declaration Of Human Rights.
View latest posts