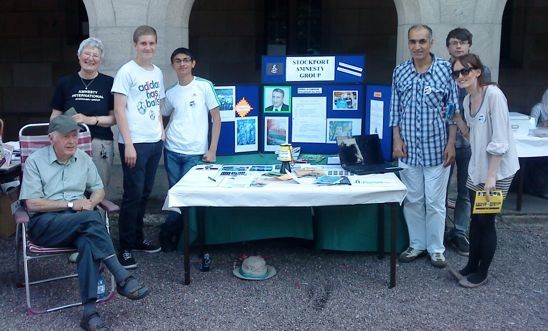 These are extraordinary times in the Middle East as we all know.  We counted ourselves lucky this weekend to be part of Syria Day in Manchester.
This annual event, held at the Muslim Heritage Centre in Whalley Range, was billed as "The biggest British Syrian event ever', and while we can't say whether it was or wasn't, hundreds of people certainly turned out.
The aim was to enjoy the culture, history and current affairs of Syria, and to show support to those Syrians still in their homeland during these extremely difficult times.  We had a stall which we ran along with our colleagues from Birmingham Group, and we had a wonderful time meeting new friends from across the Middle East; we sampled traditional Syrian food, enjoyed the dancing and the music, and learned some new Arabic words for the President.
View latest posts