Taking photos in town for Liu Ping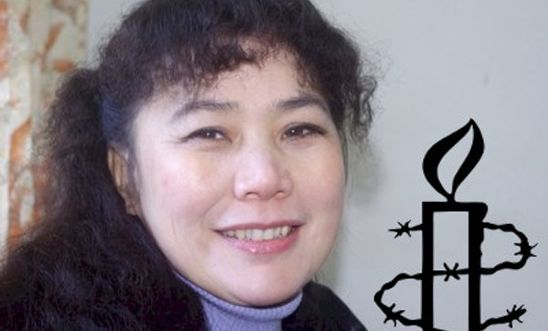 Portrait of Liu Ping
On Saturday 20 May we will be campaigning in the centre of Southampton from 11:00 to 13:00 on behalf of Liu Ping, a Chinese prisoner of conscience. 
On 21 April 2013, Liu Ping and two other activists organised a demonstration against corruption in China. She was taken away by security officials and sentenced to six and a half years in prison. Amnesty International considers Liu Ping a prisoner of conscience. 
Liu Ping had previously fought for compensation when she and others were forcibly retired from their factory employment.
In prison, where she alleges she was tortured, Liu Ping is being denied medical treatment for chronic stomach and visual ailments. 
The Amnesty Group in Southampton wants to send Liu Ping a good wish card with photos of ordinary people showing their support for her. We will also send the card to the authorities in her province to ask them to provide Liu Ping with the medical treatment she needs.
More information about Liu Ping is available at
https://www.amnesty.org/en/latest/news/2014/12/liu-ping-jailed-picking-quarrels-and-provoking-troubles
https://www.amnesty.org.uk/resources/write-rights-2014-liu-ping-case-sheet
 
View latest posts