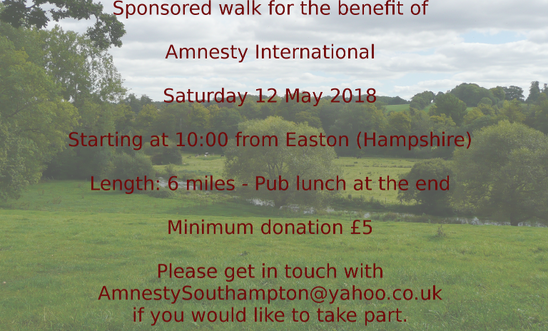 A view of the Itchen Valley near Easton © Giampaolo D'Alessandro
We will hold our annual Amnesty Sponsored Walk on 12 May starting from the village of Easton, east of Winchester.  We will start at 10 am sharp and walk for approximately 6 miles.  At the end of the walk we will get all together for a pub lunch.
Minimum donation: £5 per person.
Please get in touch if you would like to come, by emailing the group at
AmnestySouthampton@yahoo.co.uk
Please book by 5th May if you would like to come to the pub.
View latest posts