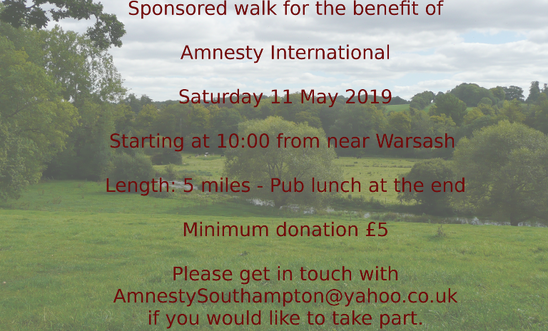 We will hold our annual Amnesty Sponsored Walk on 11 May starting from near Warsash.  We will start at 10 am sharp and walk for approximately 5 miles.  At the end of the walk we will get all together for a pub lunch.
Minimum donation: £5 per person.
Please get in touch if you would like to come, by emailing the group at
AmnestySouthampton@yahoo.co.uk
Please book by 5th May if you would like to come to the pub.
Disclaimer - We are a group of volunteers and not a professional outfit.   While we expect that there will be no dangers or technical sections on the walk, you should come only if you consider yourself fit for it.  Moreover, you will be responsible for your behaviour and that of any minors or animals that accompany you.
View latest posts