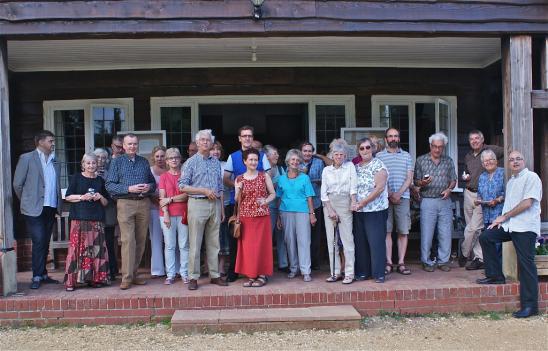 Members past and present celebrating the group's 50th birthday. © Amnesty International UK - Southampton-City group
Our group was formed in March 1964 and is one of the longest standing groups in the U.K. Section of Amnesty International. The thread that binds us all together is the willingness to dedicate on a regular basis a little bit of our time to the defence of Human Rights.
We work on a variety of campaigns with the guidance of Amnesty International. However, our activity is organised around three main themes:
Campaign for the respect of human rights - This is done by writing letters to UK and non-UK government officials, to prisoners and human rights defenders.
Raise awareness of human rights in the local community - We organise social events, we stage activities in public places, we provide speakers on request and we have supportive networks within local churches, schools and colleges as well as among ethnic minority groups in the area. If you would like a speaker from the group at one of your events please contact us.
Raise funds for Amnesty International - We organise fee paying social events (concerts, for example), we participate in Community fairs and we appeal directly to the generosity of the public with regular tin rattles.
The group meets on the second Monday of every month except August at 7:30 pm.