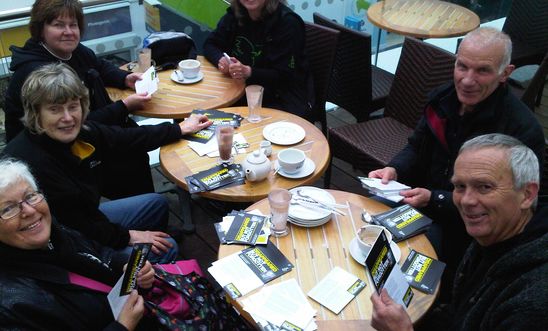 Journalist Djameleddine Fahassi was arrested by men in plain clothes in May 1995, as he was on the way to buy food for his family.  He has not been seen since.
Three months after his disappearance his wife Safia received an anonymous letter saying he was being held at a military prison in Algiers.  In 1999, the family heard rumours via a lawyer that he was alive and in detention.
Safia has obtained a missing person's report and death certificate for her husband, entitling her to a monthly pension.  She has refused such a settlement until she is told the truth about what happened to Djameleddine.
Romsey Amnesty have contacted the authorities in Algeria to try to obain information regarding him, any updates will be posted here.
A demonstration was held at Above Bar Street in Southampton on May 5th 2012 to bring attention to the plight of Djameleddine and other people who have "disappeared" in Algeria.
View latest posts