TRAKNAT Demonstration in Twickenham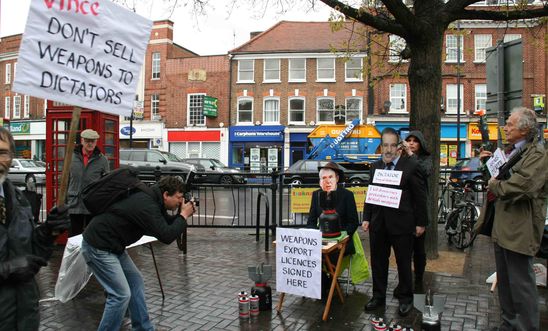 On Saturday 28th April some members of R&T Amnesty took part in a TRAKNAT (Twickenham, Richmond and Kingston Network against the Arms Trade) demonstration on Kings Street in Twickenham.
Campaigners dressed as Vince Cable, an arms dealer and a dictator acted out a scenario in which the MP asked the arms dealer for assurances that British weapons will not be used against innocent civilians before handing them over to the dictator who intends to do just that.
We also collected signatures from members of the public to give to Vince Cable.
View latest posts