April 2013 Meeting with Jennifer Wilkins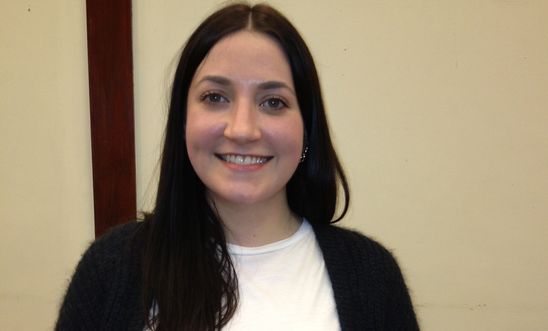 At our April monthly meeting, we were pleased to welcome our speaker, Amnesty volunteer Jennifer Wilkins, who works on Amnesty's important campaign for women's rights in Afghanistan. Those of you who were unable to come to the meeting may like to read this brief summary of Jennifer's talk.
We heard that Amnesty has been lobbying successfully for some time to support Afghan women's participation at international conferences and to protect Afghan women's rights defenders. There has been some progress in these areas and since November 2012 the campaign has been expanded, so that currently it is focusing on one particular aspect of that expansion - to ensure that tackling violence against women is a key priority for the Afghan government and its international partners.
No comprehensive government statistics exist on violence towards women, yet the Afghan Independent Human Rights Commission (AIHRC) documented 3,331 instances of such violence between March and September 2012, giving a clear picture of the appalling physical brutality, including rape, forced prostitution and forced abortion, which many Afghan women continue to experience. 
This egregious situation is exacerbated by the fact there are very few shelters to which women can flee violence and seek support. Only 1% of police officers are women and therefore, because of cultural norms which forbid women from speaking to men, let alone discussing personal matters with them, women often cannot report violence.
Jennifer explained that although the UK government cited securing women's rights as one of the reasons for its intervention in Afghanistan in 2001, it is not now prioritising tackling violence against women through its international aid programme, despite the fact that it recognises the benefits to  any society of investing in its female population.
More encouragingly, the Department for International Development (DfID) is now unfolding a new strategy for Afghanistan. Amnesty believes that this is key time to influence policy and ensure that not only are women's rights prioritised, but also that the problem of violence against women is addressed.
Amnesty is asking supporters to sign a petition  calling upon Justine Greening, Secretary of State for International Development, and Baroness Warsi, Minister for the Foreign and Commonwealth Office to ensure that their departments work together to end violence towards women in Afghanistan.
To find out more about this campaign, watch three brief videos on the subject and sign the petition, click on https://www.amnesty.org.uk/content.asp?CategoryID=12150
View latest posts