Folk Concert for Amnesty International UK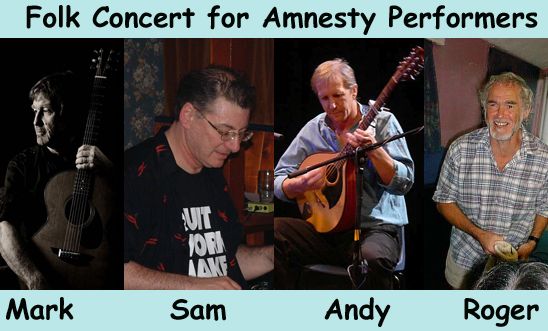 Come and see some superb local Folk Music! The concert is on Friday November 16th, 7.30pm at the Yealmpton Community Centre, (PL8 2HF). Admission is only £5; all performers are waiving their fees as a sign of support. Tickets will be available on the door - or just email us for details.
The musicians are: Mark Waistell - who has recently done a CD with the support of Phil Beer and Gerry Conway; Sam Richards - one of the leading authorities on traditional song in the South West; Andy Clarke - a very popular singer from Totnes and Roger Smith - all round good egg and former member of Hanging Johnny.
View latest posts