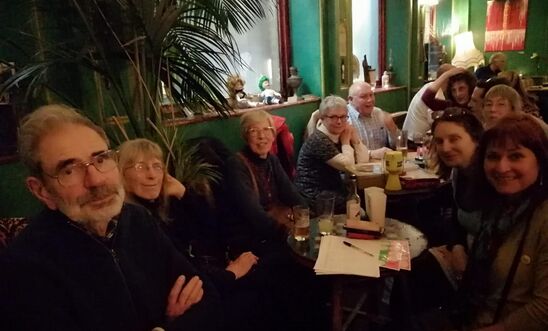 We are the local Amnesty group, campaigning for human rights in the Plymouth area.
We meet on the first Wednesday of each month, from 7.00 pm, in the Quaker House at the north end of Mutley Plain, Plymouth.
We are a diverse and friendly group are always happy to welcome new faces; you don't have to be a member, just come along.
What do we do?
● Campaign for human rights (currently focussing on Chile)
● Raise funds through a range of events and through street collections
● Work to raise the profile of Amnesty and human rights issues locally
● Collaborate, where  possible, with other local campaigning groups on areas of collective interest
● Consider, at meetings, urgent issues e.g. letter writing, petitions and such appropriate actions.
As our facebook page says:
We are ordinary people from the Plymouth area joining Amnesty International to stand up for humanity and human rights. Our purpose is to protect individuals wherever justice, fairness, freedom and truth are denied.