Perth Amnesty fundraising Munro Challenge raises £840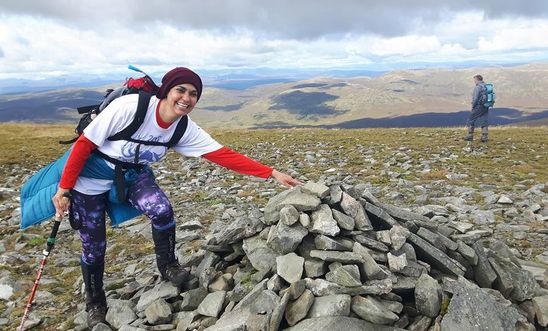 © Angharad Gibreel
£840 of a £500 target raised to support my local Perth Amnesty Group by doing a 10 Munro one day hike; The Mamores Ridge and Ring o'Steall.
My friends and colleagues gave generously to help fund the human rights activities of our local community based 'Perth Amnesty Group' who do a great job in support of critical local and international human rights actions.  I and a few other walkers aimed to do ten Munros in a one day hike on Saturday 13th July.  We completed nine Munros before the weather shut down making going for the tenth unsafe!
We went to the Fort William camp site on Friday night and started the walk in the early morning. We headed out for the hike at 3:25 am on Saturday morning, aiming to complete the walk in 16 - 18 hours.  It eventually took over nineteen hours, largely due to uncertain weather, which after nine Munros completed shut down to the point it was potentially unsafe to continue with the tenth.  We all committed to go back and do the tenth another day!
I would like to wholeheartedly thank my companions on the walk and all those who gave so generously and help us to even go beyond meeting the target.
Angharad Gibreel
View latest posts