Sun shines on our AmnesTea!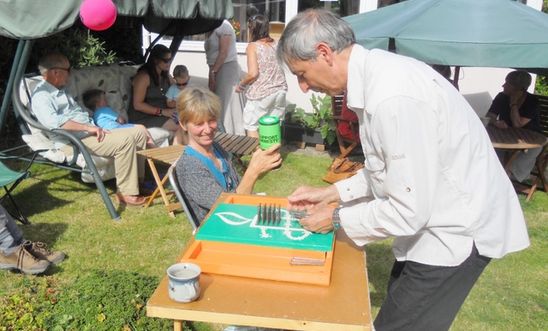 Nail challenge game at the AmnesTea © Chris Lawson
We held our 2015 AmnesTea at the home of members, John and Louise, in Dunster - a medieval village and popular tourist spot in the Exmoor National Park. We were lucky to have a fine afternoon and approximately 45 people came along to enjoy tea and cakes, to look at the AI information stall, buy books and try their hand at a couple of Amnesty games. It was an enjoyable afternoon and we raised £245 for Amnesty funds.
View latest posts