Refugees Welcome March - Alison was there!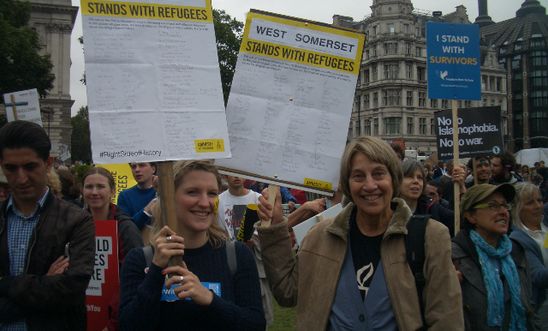 Our chair, Alison Dietz, holds the placard bearing the names of 90 West Somerset residents © A Dietz
On 17 September, our group's chair, Alison Dietz, attended the Refugees Welcome March in London. She found it very inspiring to walk and talk with members of AI and many other organisations and then to stand with about 20,000 others in Parliament Square, listening to impassioned speeches from politicians, actors and refugees. Alison carried our placard listing the names of 90 people from West Somerset who had signed the pledge to stand with refugees.
You can read more about the March in our October newsletter. Our next group meeting on 25 October will focus on the new AI global campaign - I Welcome refugees.
View latest posts