Refugee Week 2020 - £500 raised!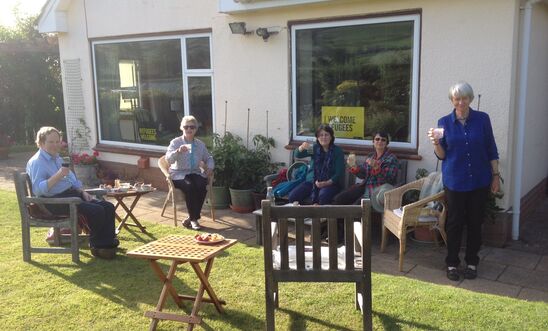 A socially distanced Refutea © S Mew
The Minehead AI Group marked Refugee Week rather differently this year, owing to the lockdown and physical distancing restrictions. So instead of a big AmnesTea or other event, we asked members to invite a friend or two to share a cup of tea in their gardens or to meet on the sea-front, and make a small donation to our local West Somerset Refugee Support Group. The Support Group is planning short holidays by the seaside later in the summer for Syrian refugees settled in Bridgwater, Taunton and Wellington. Our generous friends donated a total of £500 to this good cause. Thanks to everyone who contributed.
View latest posts