Weekly action and News 14/1/22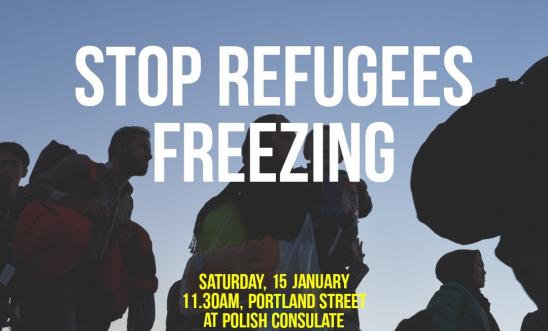 Manchester Amnesty Weekly Action
Please do this action and make a difference.
The Police, Crime, Sentencing and Court Bill is continuing its way through the UK parliamentary system. Amnesty believes that the bill will put too much power in the hands of the state to effectively ban peaceful protests should they see fit. The police already have powers to prevent public assemblies from causing serious harm. This Bill does something entirely different – it cracks down on explicitly nonviolent dissent.
In addition,  the proposed measures to enhance stop & search and restrict the right to roam will disproportionally effect minorities, precisely at a time when the UK Government should be working to address inequality.
Call on the Prime Minister to stop these assaults on our freedom
https://www.amnesty.org.uk/actions/uk-government-stop-assault-our-freedoms/
Demonstrations this Saturday - 15th January
#StopRefugeesFreezing demonstration – 11.30am-12.30pm.
Come along and take part outside the Polish Consulate in Manchester
Meet 11.15am on Portland St, between Sackville Street and Chorlton Street.
 Some signs and placards will be available but if you have a metallic emergency blanket – please bring it along. Feel free to make your own sign - #StopRefugeesFreezing.
Kill the Bill demonstration 1pm
You might also like to join the protest against the Police, Crime, Sentencing and Court Bill and the Nationality and Borders Bill organised by the Kill the Bill alliance – 1pm St Peter's Square.
Secretary
Manchester Group of Amnesty International UK
View latest posts