Take part in Write for Rights 2020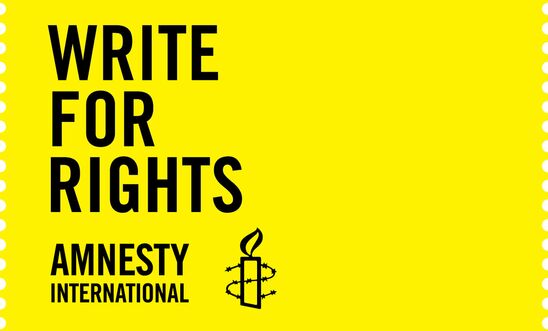 Every December, millions of people around the world write in support of individuals whose basic human rights are being attacked. It is a long tradition of Amnesty International and it has had many successes.
In normal times the Manchester group holds stalls at fairs etc to ask members of the public to take part and send a greetings card with a message of solidarity. This is not possible this year, so we are asking all our supporters to actively take part.
Please send a message of solidarity, either as a greetings card, letter or a post on social media, to as many of the cases featured in this year's booklet as you can. Download the booklet and get started!
Downloads
View latest posts