Fantastic "drop dead" Arms Trade Treaty campaign street event last Sunday (27 May) !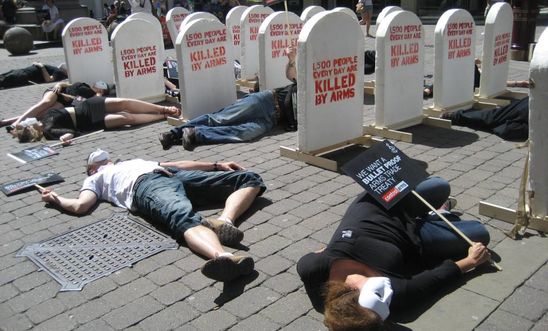 Manchester Amnesty Interrnational and Oxfam groups
staged a fantastic "drop dead" street event on Sunday 27th May in St Ann's Square, Manchester, to raise awareness about the need for a robust Arms Trade Treaty.  The event caught the attention of passers-by, and many signatures were obtained for our petition calling upon David Cameron to publically back the campaign. Thanks to all who took part.
View latest posts