Friday 29 April: Human Rights and Social Justice Film Night + Q&A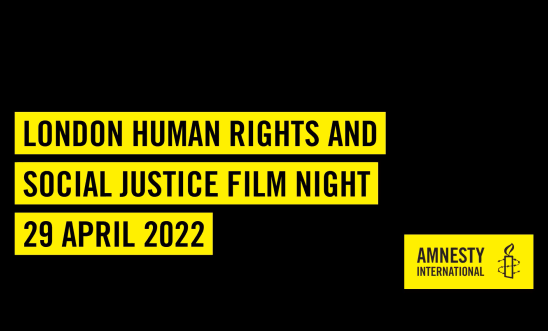 UPDATE: Thanks to everyone who attended this event. Please follow the links below to watch the films and Q&A recording.
Three short films, three great speakers, one fine and free evening.
Join Amnesty International groups from 7pm on Friday 29 April for an online screening of short films made in the UK, each followed by a facilitated question and answer session:
Watch the films via the links above, followed by the Q&A recording here (edited for copyright purposes).
Read more about Amnesty UK's Inclusion, Diversity, Equity and Antiracism (IDEA) plan here.
Hosted on Zoom by Amnesty Kingston, Richmond and Twickenham groups, this event celebrates human rights and social justice, focusing on a variety of powerful themes from care and conflict to migration and racism.
Everyone is welcome, and the event is completely free.
View latest posts