Friday 13 December: Carol Singing at Surbiton Station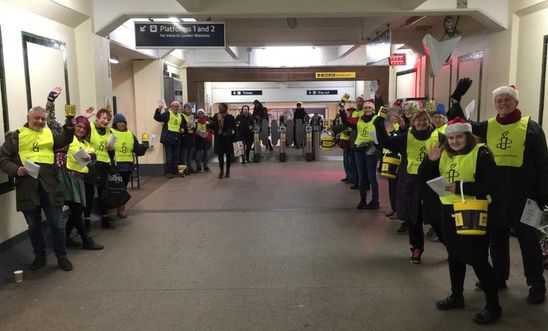 Please join us at Surbiton station for carol singing from 5pm on Friday 13 December. We plan to be in full song by 5:30pm, and retire voiceless to the Coronation Hall pub at about 7:30pm.
Please contact Hugh (hugh.sandeman@amnesty.org.uk) to let us know if you're coming.
Update: Many thanks to everyone who helped us raise £791!
View latest posts