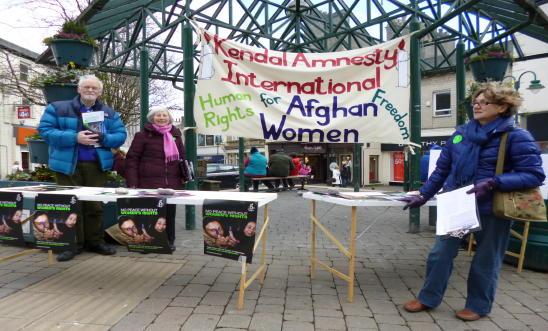 Welcome to Amnesty Kendal – we are a friendly bunch of local people keen on doing something practical for human rights. 
The group formed in January 2012 and is currently working on the Arms Trade Treaty, the Middle East and North Africa, and Individuals at Risk.
We meet on the third Wednesday of each month except December.  Most meetings are in the Castle Street Centre in Kendal at 7.00pm.  Please contact us for more information.
We also have a letter writing meeting in the third week of the month at various locations in the area.  Please get in touch if you want to know more.
If you live in South Lakes and want to get involved we'd love to hear from you