Pub Quiz - 1 November 2021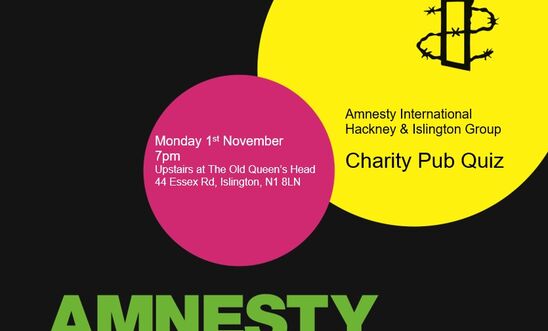 Amnesty Pub Quiz
Test your general knowledge, have fun and raise money for human rights all at the same time!
Join us at 7pm on  Monday 1st November
Upstairs at The Old Queen's Head, 44 Essex Rd, Islington, N1 8LN
Teams of 4 to 8 welcome - get your tickets now: https://www.eventbrite.co.uk/e/amnesty-pub-quiz-tickets-183727683447
Great prizes plus a raffle - so whether you want to win with your knowledge or think you'll have more luck in a game of chance, come and join us for a fun-filled evening.
All in aid of Amnesty International's vital human rights work in the UK and around the world.
View latest posts