Welcome to Horsham Amnesty Group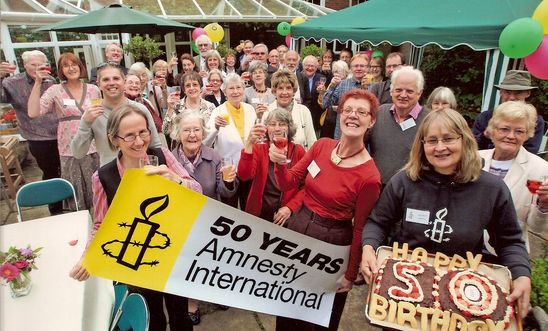 Welcome to Horsham Amnesty Group's web site. Here you will find information and news on our current and previous campaigns. We have details of future events, reports of past events and regular newsletters.
The Horsham Group is part of Amnesty International UK , which is itself part of the international human rights organisation Amnesty International. Amnesty International campaigns to promote an increased awareness of human rights, and undertakes action to stop grave abuses of human rights wherever they occur.
The Horsham Amnesty International Group is nearly 25 years old and going strong. The group is very active and organises a wide range of fund and awareness raising events. These have included plant sales, Writeathons, greeting cards campaigns, information stalls at local events, and a yearly street collection.  We are currently active campaigning for Ethiopian journalist, Eskinder Nega.
View latest posts