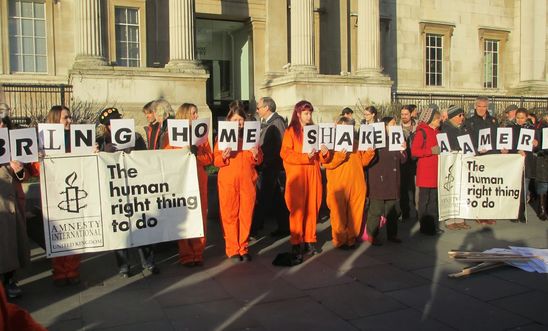 More than 250 people from across England joined a demonstration on Saturday 11 January outside the National Gallery in Trafalgar Square
to mark the twelfth anniversary of the opening of the extralegal prison camp at Guantánamo Bay and to call for its closure.  One of our group members, Daphne, was there dressed in an orange jump suit and holding a banner.
You can read about the campaigning by clicking on the link to the London Guantánamo Campaign website on the right where there is background information and photos of the demonstration.
View latest posts