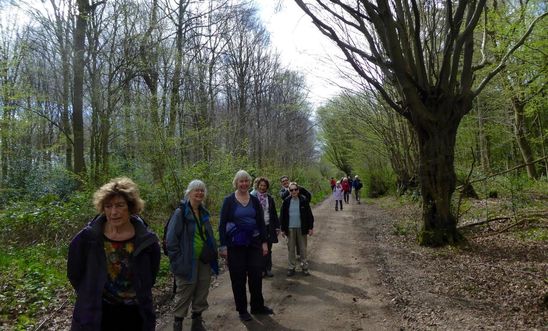 Along the route © J. Bywaters
With just the right sort of weather for walking, 14 members and supporters of Hornsey & Wood Green Group enjoyed a five-mile circular walk starting in the ancient Hertfordshire village of Watton-at-Stone on Saturday, 1st April. 
Described as "a varied walk along clear tracks with extensive views of woodland paths and quiet lanes", the route took us past Watton's Grade II-listed flint church of St. Andrew and St. Mary Church, several farms, and early bluebells and other woodland flowers.    
The sponsored walk is one of the Group's annual fundraising events, and this year we raised nearly £1,000.
Downloads
View latest posts