Amnesty work helped free student who went on to be President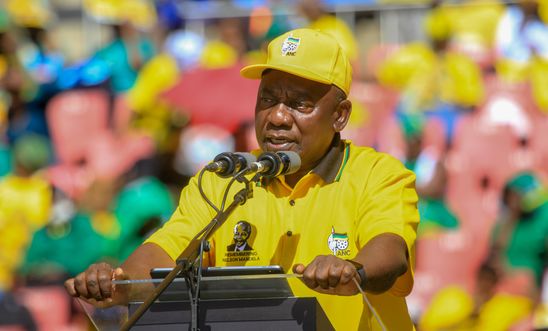 © ANC
Looking back to Haywards Heath Amnesty Group's early days in the mid 1980's, Chair Irene Balls remembers meeting Sarah Woodhouse and hearing her inspiring story of the young South African prisoner of conscience who was imprisoned for his resistance to apartheid. After his release, and in a bid to trace him in Soweto, Sarah made the dangerous journey to his family home, hiding from detection under a blanket on the floor of a car. When the two finally met, Cyril thanked Sarah and the members of her Amnesty Group for the hundreds of letters he had received in prison and for those sent appealing to government authorities for his unconditional release. He told Sarah how Amnesty's constant support had influenced and sustained his hope and strength during those harsh times.
 Cyril Ramaphosa is now President of South Africa, committed as always to fight social injustice in his country.
Sarah's story continues to inspire us in Haywards Heath today, reminding us how our work for human rights can make a difference to people's lives.
View latest posts