Comedy Night at the Stand, 31 August 2016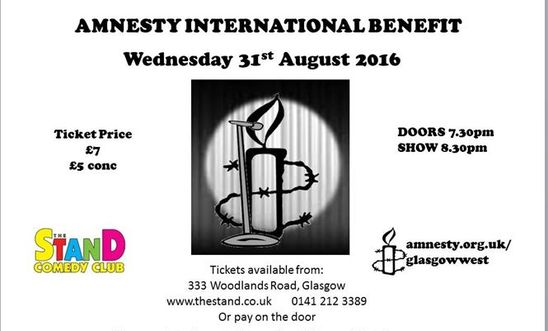 We are delighted to announce that our annual comedy night will be at The Stand, Woodlands Road, on Wednesday 31 August. Tickets £7/£5 concessions. Please join us for a great night out for a great cause!
Our star performers are: Billy Kirkwood, Christopher MacArthur Boyd, Rhona McKenzie, Paul McDaniel and host Gus Lymburn. We are extremely grateful to them all for doing their stand-up for no pay so that we can raise as much money as possible.
You can reserve tickets by ringing The Stand on 0141 212 3389 or pay on the door.
View latest posts