Ben Jupp Memorial Lecture 2015 - One family's story of the Holocaust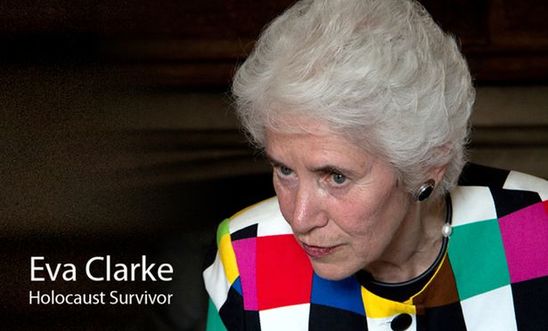 At Ely City Amnesty Group, we are privileged to have Eva Clarke as our lecturer this year, and her lecture will also be Ely Cathedral's Etheldreda Lecture for 2015.
Eva was born in Mauthausen Concentration Camp, Austria, on 29th April 1945. She and her late mother were the only survivors of their family, 15 members of whom were killed in Auschwitz.
Eva testifies throughout the UK, as part of the Holocaust Educational Trust's Outreach Programme, on her mother's remarkable tale of courage, love and survival in the face of overwhelming horror. At a time when intolerance is on the rise, she has a much-needed message about where prejudice and racism can ultimately lead.
Eva will be speaking at the Cathedral on Sunday 18th October, at 6 p.m.
Because of the nature of Eva's story, the lecture is only suitable for those aged over 14. 
Admission is free, although there will be a retiring collection in aid of our Amnesty Group and the Holocaust Education Trust. 
For more information about the Holocaust Educational Trust please visit
www.het.org.uk
View latest posts