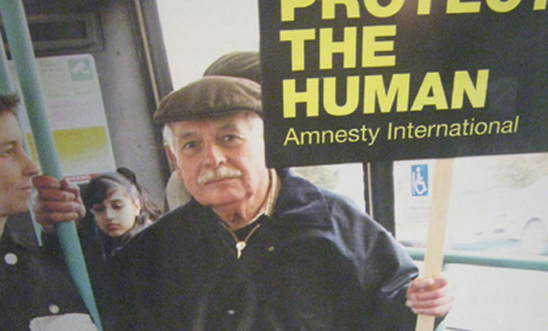 PORTOBELLO AMNESTY GROUP was formed 35 years ago by members of the local churches
Still firmly rooted in community life, through:
continuing relationship with the churches
support from the local media 'Portobello Reporter'  whode editor is a group patron
local library support, in the form of facilities for displays and publicity
A stall at the monthly organic market
Contact with the schools, especially for the Greetings Cards campaign
support from local business, eg hotel, printer.
local MP, MSP and councillors
presence on street at intervals, eg human rights day.
The group has:
A growing membership - 50% up from 2010
A strong record of fundraising - never less then £500 to AIUK annually and some years over £1000.
A letter writing group
Interesting meetings with regular special presentations.
Long term support of an individual at risk
A group website.
Meetings take place on the second Monday of the month in one of the rooms of  Portobello Joppa Parish Church (St Phillips), Abercorn Terrace (entrance Brunstane Rd North), Edinburgh from 7.30 till 9pm for discussion and updates.