Garden Party & Book Sale in Broughty Ferry. Sat.13th. June 2015.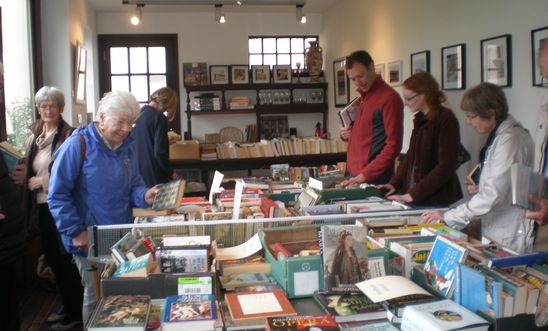 Garden Party & Book Sale in Broughty Ferry.Sat. 13.06.2015. £422 raised for A.I.
A Garden Party and Book Sale was organised by the group at Moira's lovely garden and house in Broughty Ferry on Saturday 13th. June. This was highly successful with many books being  contributed by group members and other supporters. Home made shortbread was also provided, along with coffee/ tea in the house. The event was attended by about 80 people and a combined total of £422 was raised towards Amnesty Funds. The group also sponsored a petition in support of Raif Badawi (Saudi prisoner of conscience), currently in prison and in danger of a further flogging, part of his sentence for exercising his right to free speech.
           Thanks are due to members and supporters for all the contributions and work in making this event a success, particularly to Moira and her husband Eric, who was also actively involved on the day.
View latest posts