Brechin High School's donation to Amnesty International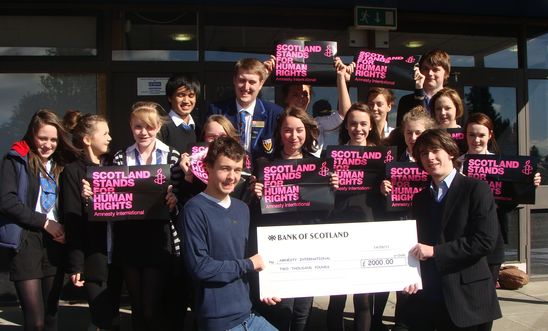 Well done Brecin High - a great effort.
Posted: 15 September 2011
Brechin High School pupils this year raised £2000 for charity through putting on a very successful music show. They made their own decision to donate this money to Amnesty International, partly inspired by Amnesty's symbol of a candle in barbed wire as well as their awareness of A.I.'s work. The cheque was presented to a member of Dundee Amnesty group on 14.09.2011. Brilliant work and many thanks to all involved in this effort.
View latest posts