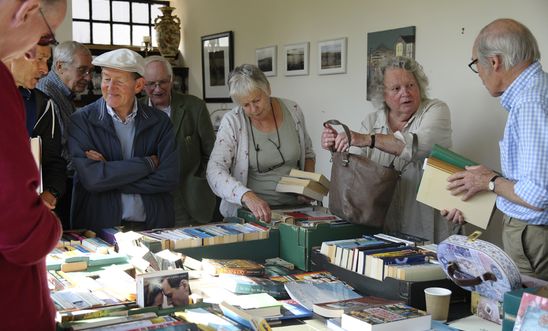 A.I. Book sale at Moira's, 2/9/17 © Moira
On Saturday 2nd September Dundee group held our annual book sale at Moira's house/garden in Broughty Ferry. This is our main fundraising event for the year. The venue makes it really enjoyable for everyone. Coffee and shortbread were provided to those attending and live music made part of the ambiance by our friend Dennis, on a variety of instruments, including sitar, mandolin and uileann pipes. The book stall was in a corner of the garden, happily under cover, although the weather was kind to us this time. Total funds raised were £360 including entry charge, books sold and donations.
               Many thanks are due to all those who helped, including group members, friends and family members.
View latest posts