Burston Strike School Rally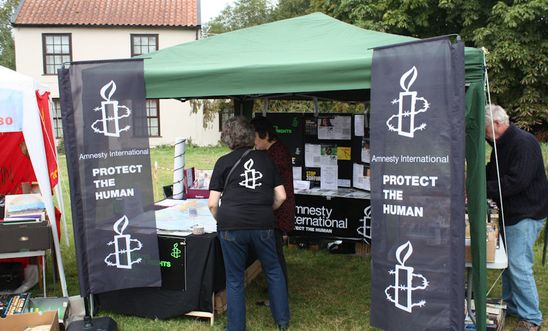 We had a stand for Amnesty's 'Stop Torture Campaign' at the Burston Strike School Rally on 7th September 2014.
We had lots of interest and many people took the postcards to send to the 5 selected people featured by Amnesty. These were sent to the authorities to demand justice for these people who had been tortured.
We also had a world map and asked people to add a white pin to show which UN member states had signed up to the 'Convention Against Torture' and then a red pin for those who had broken their promise and commited torture.
View latest posts