Singing into the New Year: Here's to 2019!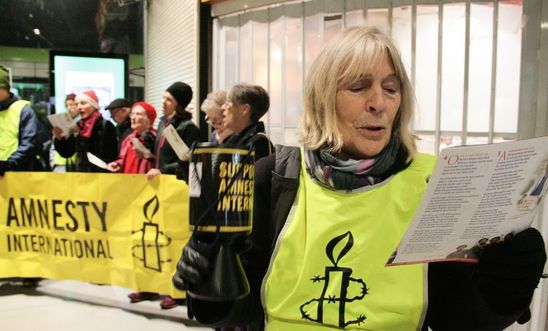 Carol singing at East Croydon station (December, 2018) © David Rendell (2018)
To end the year, we stuck to tradition and took to East Croydon station to sing carols and see how much we could raise in the process. We were therefore delighted to have raised £273 - which is rather oddly the exact in between of the sums raised in 2017 (£274) and 2016 (£272)!
Of course we then topped off the evening with our annual Christmas social meal. A good time all round. 
We'd like to say a huge thank you and well done to everyone who carolled and collected donations. It's great for people to come together and get into the Christmas spirit of giving! 
Get involved
If you're interested in getting involved with Amnesty in Croydon, please email Beverley at beverley.foulkes-jones@amnesty.org.uk.
View latest posts