The David lean cinema screened The Mauritanian in association with Croydon Amnesty.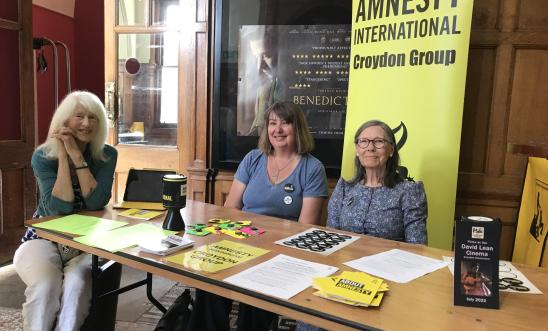 Chair and volunteers took part in stall before the screening
This is a story of a man locked up in Guantánamo Bay for 14 years and a human rights lawyer's attempts to free him.   
 
Tahan Rahim gave a riveting performance as Mohamedou Ould Salahi, one of hundreds of innocent men locked up in Gua
We thank for people attended to view the incredible moving film. 
If you wish to find out more screening at David Lean please visit 
View latest posts