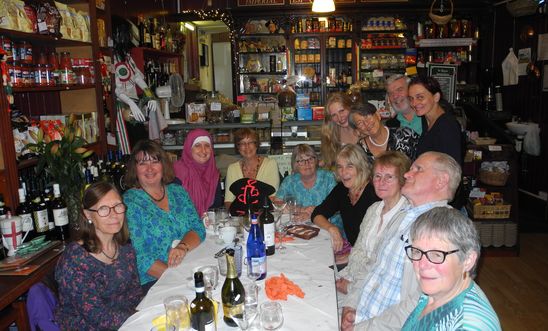 Croydon Amnesty Group
Welcome to the Croydon group. 
We are a small group of people committed to helping Amnesty to campaign againt human rights violations around the world. Members from all walks of life from the Croydon area meet monthly to campaign and organise fundraising activities.
Our meetings are on the third Monday of every month, with the exception of August and December. These are held at 8pm at the The Mandela Room, Ruskin House, 23 Coombe Road, Croydon, CR0 1BD. Alternatively, click here for a link to Google Maps.
All meetings are cancelled at the moment due to the Corona Virus. You can still take action by emailing us and asking to joining our contact list  ( click on "Find out more" and click the "contact " button).
PLEASE KEEP TAKING ACTIONS DURING THIS DIFFICULT TIMES.
STAY SAFE