Cast a vote for violence-free elections in Zimbabwe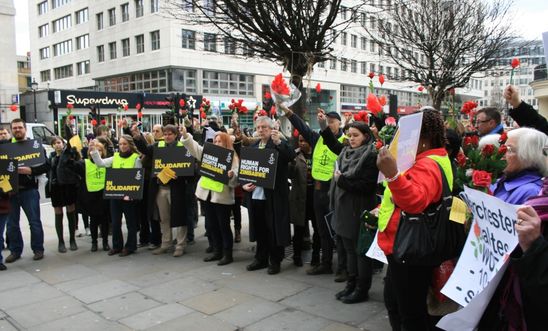 Demonstating in London to show our support for WOZA (Women of Zimbabwe Arise)
Casting a vote for violence free elections in Zimbabwe.
On Saturday 29 June 2013 the Colwyn Bay Group is hosting an event to encourage local people to 'cast their votes' for elections free from violence in Zimbabwe.
Fantastic music from the Zimbabwe Association Choir and refreshments from the Llandudno Fair Trade Coalition will make this a fun afternoon with a serious message!
Where?
St John's Church, Mostyn Street, Llandudno between 12.30 and 4.30pm
If you're enjoying a weekend in North Wales why not call in?
Downloads
View latest posts