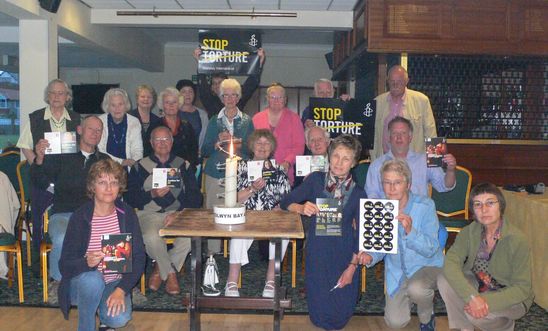 © Viv Smith-Franks
Welcome to the website of the Colwyn Bay Group of Amnesty International UK.
We are one of about three hundred local groups in Britain which work to promote Amnesty's aims both in the UK and around the world.
Amnesty International is a movement of ordinary people from across the world standing up for humanity and human rights. Our purpose is to protect individuals and communities wherever justice, fairness, freedom and truth are denied.