University of Chester and Amnesty 'I Welcome' Exhibition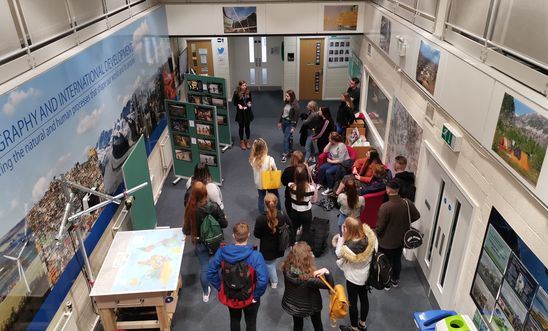 'I Welcome' Exhibition, Monday 7th – Friday 11th October
The 'I Welcome' exhibition has been on display at the University of Chester. 
The 'I Welcome' exhibition is a collection of striking images of refugees taken from across the globe during the last 70 years.  
Students and staff have been visiting the exhibition to reflect on the record number of forcibly displaced people in the world today.  UNHCR figures estimate that there are 70.8 million refugees, internally displaced people, and asylum seekers across the globe today*.
Many thanks to the University of Chester for bringing this important issue to the forefront within their 'Environment, Poverty and Health' module. 
* UNHCR (2019) Global trends: forced displacement in 2018
View latest posts