"Zimbabwe: Elections free from Fear Workshop" at meeting on 15th July.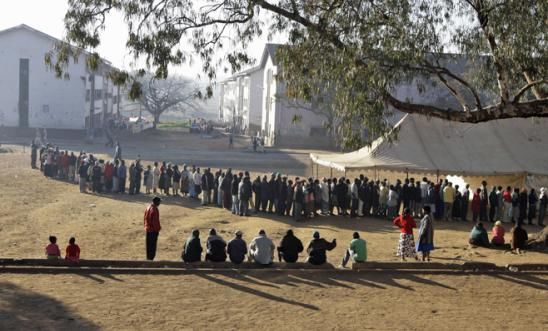 Zimbabwe is due to go to the polls on 31st July 2013. The last election in 2008 was marred by extreme violence with over 200 killed and thousands more injured and displaced.  Many of those targeted were human rights defenders and  civil society activists.  Now is a critical time to pressure Zimbabwe and its neighbours to ensure that the bloodshed is not repeated and that the election is free from violence and fear.
As well as lobbying governments , Amnesty also wants to demonstrate international support for Zimbabwean human rights defenders through solidarity and appeal actions.
On July 15th we will have Anne Walker from the Manchester group with us to help us to learn more about how Zimbawean human rights defenders work and how we can be part of the campaign.
The workshop involves a discussion on how best to lobby members of the South African Development Community and a chance to share ideas for showing solidarity with Human Rights Defenders. There will also be a talk on the current situation with regard to the elections and possible problems for those working to defend human rights.
This meeting takes place at the Watergate Inn, Chester, at 7.45pm on Monday 15th July. If you need help with transport, please let us know.
View latest posts