Updated: Chester Guitar Orchestra Concert - Sunday 30th June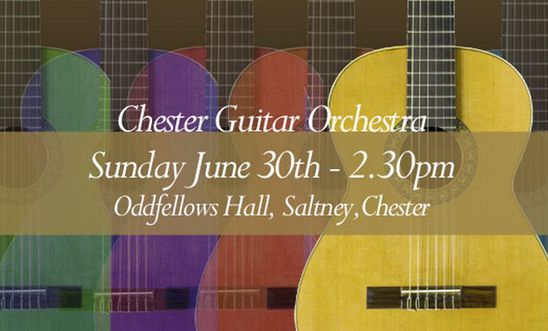 A huge thank you to everyone who came to this event - we raised £245 for Amnesty! Photos are on our flickr site here.
Raise funds for Amnety and enjoy a delightful afternoon of guitar ensemble music, featuring works by Vivaldi, Corrette and local composer, Mark Houghton. We are fortunate to have John Arran as our conductor, who, by his skill and musicianship, has moulded a collection of enthusiastic amateurs into a creditable ensemble (well, we think so - come along and judge for yourself).
The performance takes place at the Oddfellows Hall, 65 High Street, Chester CH48SG on Sunday June 30th, at 2.30. (map).
Admission FREE - retiring collection to Amnesty
Downloads
View latest posts