Letter to the Editor highlighting Britain's role in Yemen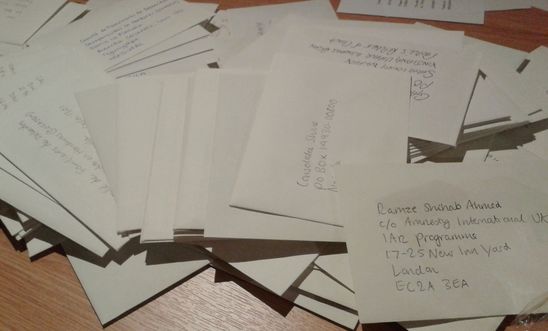 Chester and Wrexham Amnesty group Treasurer wrote to the Chester Standard (published 25.02.16) about the devestating war in Yemen and highlighted the UK's involvment.
Amnesty International had uncovered evidence that missiles made by the UK have been used to target the civilian target of a ceramics factory. Eminent lawyers have found that these sales breach both UK and EU law as well as the global arms treaty.
Amnesty is calling for an end to transfers of arms to the Saudi Arabi-led Coalition carrying out illegal and indescriminate airstrikes in Yemen and on the 24th March 2016 delived over 30,000 signatures to Downing Street calling for an end to UK arm sales to Saudi Arabia.
For Alex's full letter please see the attached documents.
For more information from Amnesty International UK on Yemen please go to this link. 
.
Downloads
View latest posts