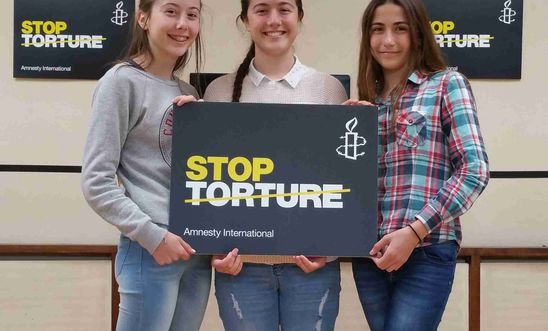 Summer Garden Party theme © AI Chelmsford
The sun shone on our summer Garden Party on Saturday 6 June!
With musical entertainment from Dunmow Wind Band and delicious AMNEStea served throughout the afternoon, we enjoyed our very first garden party in the pretty Quaker Meeting House gardens.
The Deputy Mayor of Chelmsford, Cllr Philip Wilson was introduced by our co-Chair Sarah Mattacks, after a fanfare from the Dunmow Wind Band. Cllr Wilson spoke about the work of Amnesty before being introduced to the various stalls by the Group Secretary, Barrie Hay.
It was a glorious afternoon, listening to the Band while drinking tea and eating a selection of cakes and scones.
Downloads
View latest posts